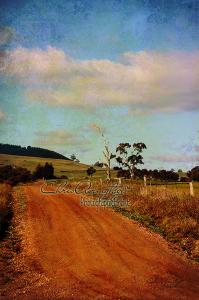 I am so amazed, thrilled and honored to announce that my work, A different road ... has been chosen to appear as part of a digital exhibition to be held in THE LOUVRE Museum, Paris, to celebrate the 2015 Exposure Awards. If any of my artist friends should be in Paris on 13 July, I would be over the moon if you are able to attend!


A different road is one of my earlier works, and one of my most popular, in fact it was the first one that I was really happy with, taken near my home in Hepburn, Victoria, back in 2010. It shows a red dirt road winding through farmland, with Mount Franklin (of mineral water fame) in the background. I have had a large framed print on the wall in our family room for some years and never grow tired of it.

Thank you, my dear friends, I am so grateful for your support and encouragement which has made this dream possible!