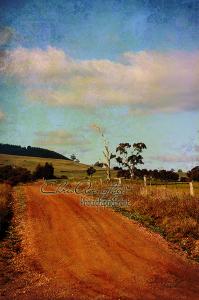 An Australian artist has been selected to have one of her artworks displayed in the Louvre in France.
Chris Armytage's photograph titled, A different road, will be part of a digital projection series shown in Paris in July as part of a reception celebrating the Fifth Annual Exposure Awards.
Selected artworks will be displayed at a pop-up exhibition in the reception area of the Louvre, along with the Winners and finalists in the prestigious competition which has a $75,000 prize up for grabs.
Ms Armytage said she took the photo in 2010 with a Canon EOS 450D, and it only required a simple colour adjustment and an added texture to make the final image.
"A different road is one of my earlier works, and one of my most popular. In fact it was the first of my photographic art pieces that I was really happy with, taken close to my home near Daylesford in Central Victoria. It shows a red dirt road winding through farmland, with Mount Franklin (of mineral water fame) in the...