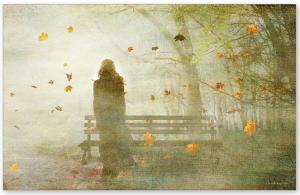 Many people have asked me about my work, where I began, what motivates me, and how my art has progressed over the years, so I thought I would share this now updated post which I wrote for a feature article in 2012.

I have always loved photography. When I was very young, I borrowed my mother's old Box Brownie camera, being very careful not to waste film which was expensive, so every click of the shutter had to count. Then I won a Kodak Instamatic camera in a drawing competition when I was about 10 years old and I was over the moon, I had my very own camera which I made good use of until I started work and could afford an upgrade to an Agfa 35mm SLR which I bought second-hand from a friend at work.

Just recently I was thrilled to discover that my great-great aunt Ada way back in the 1880s, was photographing and documenting daily life in and around her Melbourne home with the equipment of the day. Her photographs are extraordinary, all the more so because photography was in its infancy then and the equipment was complicated and cumbersome. I am sure she would be amazed at the DSLRs and digital manipulation programs we use today.

I still sometimes use a Canon EOS450D (mainly for close-up shots with the 50-250 telephoto, because I love the DoF) and, for landscapes, I have just upgraded from my old Panasonic Lumix FZ to a new FZ 1000, because I love the wonderful clarity of its Leica lens. It's an easy to carry point and shoot which never lets me down.

I taught myself how to use Photoshop CS3 back in 2007, as therapy after a major illness, firstly by experimenting and then from a textbook by Deke McClelland, and I only recently upgraded to CS6 for processing my images.

My work has progressed in no particular order, but it has always been a joy. I get lost in the moment and hours go by without my noticing. I work intuitively and prefer to mainly use my own textures, although I do occasionally add a stock texture or stock image if appropriate.
Although I now live 200 kilometers inland, beside a long extinct volcano and surrounded by lakes and mountains, I still long for the island beaches of my childhood and many of my images reflect that nostalgia.

But no matter where I happen to be, I am always inspired by my natural surroundings and also to an enormous degree by my my fellow photographers, artists and friends, who have freely shared their knowledge and encouragement over the years.